Our injury stricken magazine designer  has taken himself out with some kind of horrific ankle injury.
It all happened last night during one of the infamous Wednesday night bowl sessions at Cantalowes in Camden. John Dye has a few pics up on the Union site from the session which echoed Bike 98 and shows some screaming 540's from the Fids.
Back to Gordy. He was trying a downside whip, we have an artists impression of the move below. The bike got round,  but his feet didn't make it to the pedals.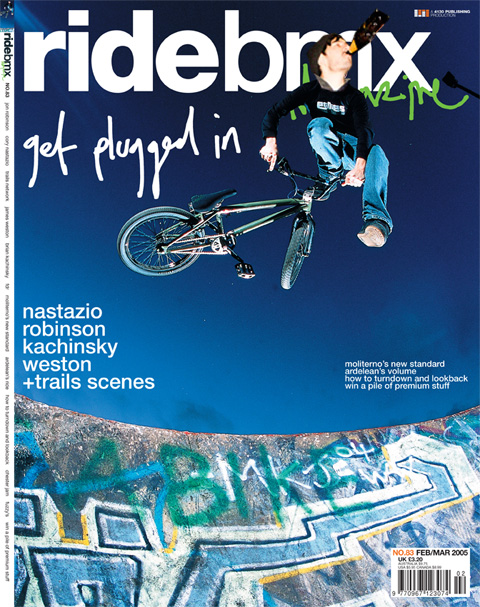 And here is the image he sent in this morning. That's what happens when you wear high heels…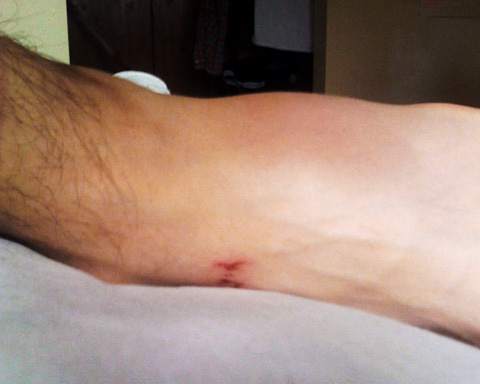 You get blisters! Get well soon Gordy!