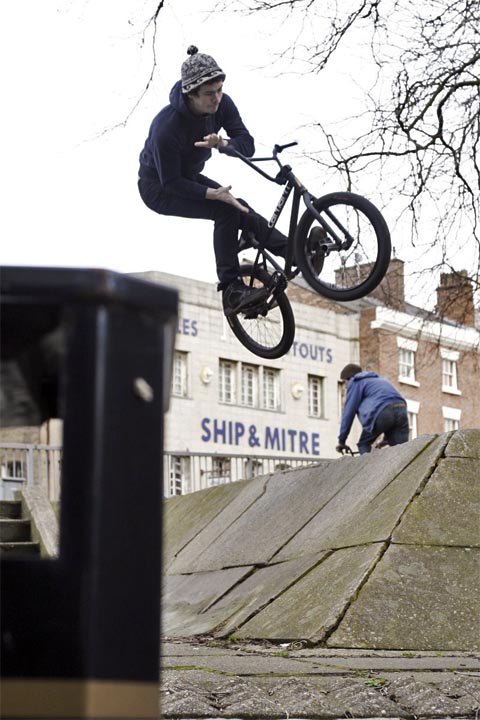 Ben Lewis in Liverpool – Photo by Matt Lambert
This has been going a little while now but has been relatively low key online. Seventies and Project 5 have been working on a new DVD titled One More Brew. The format is slightly different than before, instead of one filmer busting his ass to cover the UK with short timeframes and all the other negative variables, eleven filmers who are close to riders will be shooting in their own scenes.
The filming deadline is nearly over and after Ben Gerrish has put the whole thing together, Seventies will be distributing the DVD.
The whole project has a website – One More Brew
Filmers included are Charlie Jobling, Dario Demarco, Ollie Wainright, Matt Lambert, Tom Finch, Ben Green, Jack Donnely, Kyle Harvey, Joel Nicholls and Rich Wilson.
Dario already has his edit in and it's supposed to be pretty tight!
For more info check out the website and keep an eye out for premieres soon!