Well not quite. The UK's most debaucherous rider is off to France for the summer. He left today from Heathrow airport and is bound for the large dirt jump of South France. Vans and Eastpak rider Ben Hennon said he want's to ride more trails this summer and what better jumps to ride than Peyner? Alex from Twenty Bicycles will be hooking Ben up with a place to stay and also going on a couple of trips with him.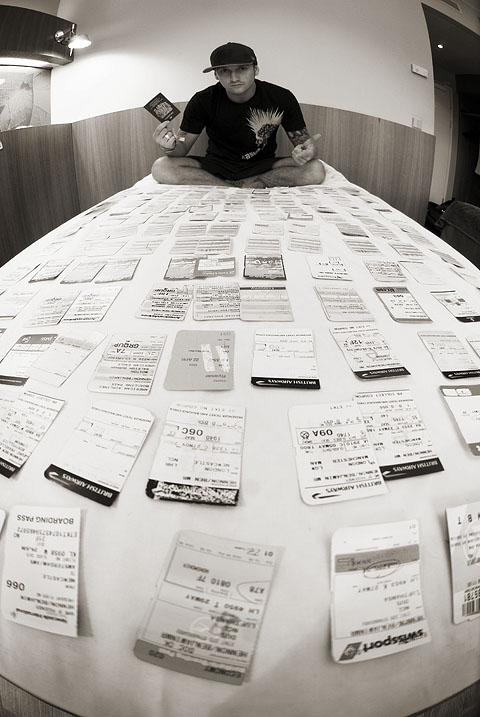 This is just two years of ticket stubs…
The Vans 'Wheels of Rock Tour' is embarking soon which will end up at the FISE contest. After that Ben will be on another Vans trip, 'Let it Ride' all the way from FISE to the Vans bowl comp in Belgium. After that, Ben is off to Barcelona for a trade show and a quick trip to Ibiza fr a little rave up. That's one packed summer!
Bon Voyage Ben…