More 2009 highlights coming in, check out what Stolen Bikes Pipe highlights are for 2009.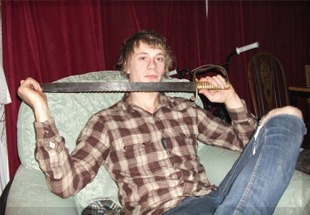 Pipe
—Rider
Stolen Bikes, Lights in the woods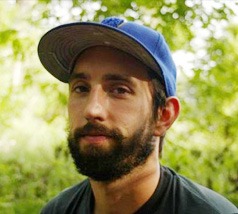 Ben K
1 – Rider
A person or rider you think has stood out, [someone who you had good times with and needs a shout out]
—Ben K. Last time I was in Austin, I stayed with him Kenny G and Jared. Such a good time. Went riding and drinking with him alot, one of the nicest guys ever. Unfortunatly a few months ago he was hit by a car while helping some one else out of the road. He sufferd a major head injury, and was in a bad way for quiet some time. Luckly over time he has made a good recovery. Can't wait to go and visit hm next year.
2 – Photo
Your favourite photo, [a photo you might have taken or been in]
—Probably the picture that Gunner used for his 2009 highlights.
3 – Web Edit / DVD
Your favourite video/DVD, [web edit or a video you have worked on]
—My favourite dvd has to be Banned 3. Especially Colt Fakes section. It should have won video of the year, but never mind. as for web edits, i dont bother watching most of them, but I gotta say Robin did a good job with the day with Lima. But probably the one on lightsinthewoods of me crashing.
4 – Event / Time and place
Highlight event such as a competition/jam, or even an random event that occurred while you while you were out on your bike with friends?
—Probably Interbike. Hanging out in vegas drinking free beer isnt the worst thing in the world.
5 – Ride UK BMX
Your highlight from Ride UK, could be an article you've been in or just read, a front cover or even one of the videos featured on our site?
—I really liked the UK and USA news in issue 124. Either that or the Ben Hennon interview.