This is not your average cover shot. United Bike Co/DC Shoes/Fox rider, Leo Forte and photographer, Jonathan Williams snuck themselves and a kicker into the UK's largest supermarket, Tescos. After flying around on the glassy smooth floor, Leo boosts over the bargains, which scores him this months front cover.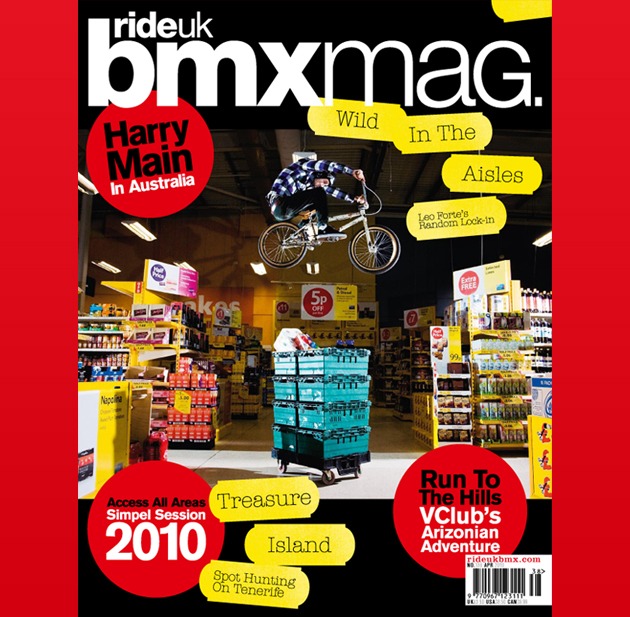 "But… in their haste to get the job done, they forgot to consider one small formality: the fact that this magazine is on sale in Tescos"
This just a sneak peek of what's to come in the new issue, which will be in stores (including Tescos) on the 18th of this month.