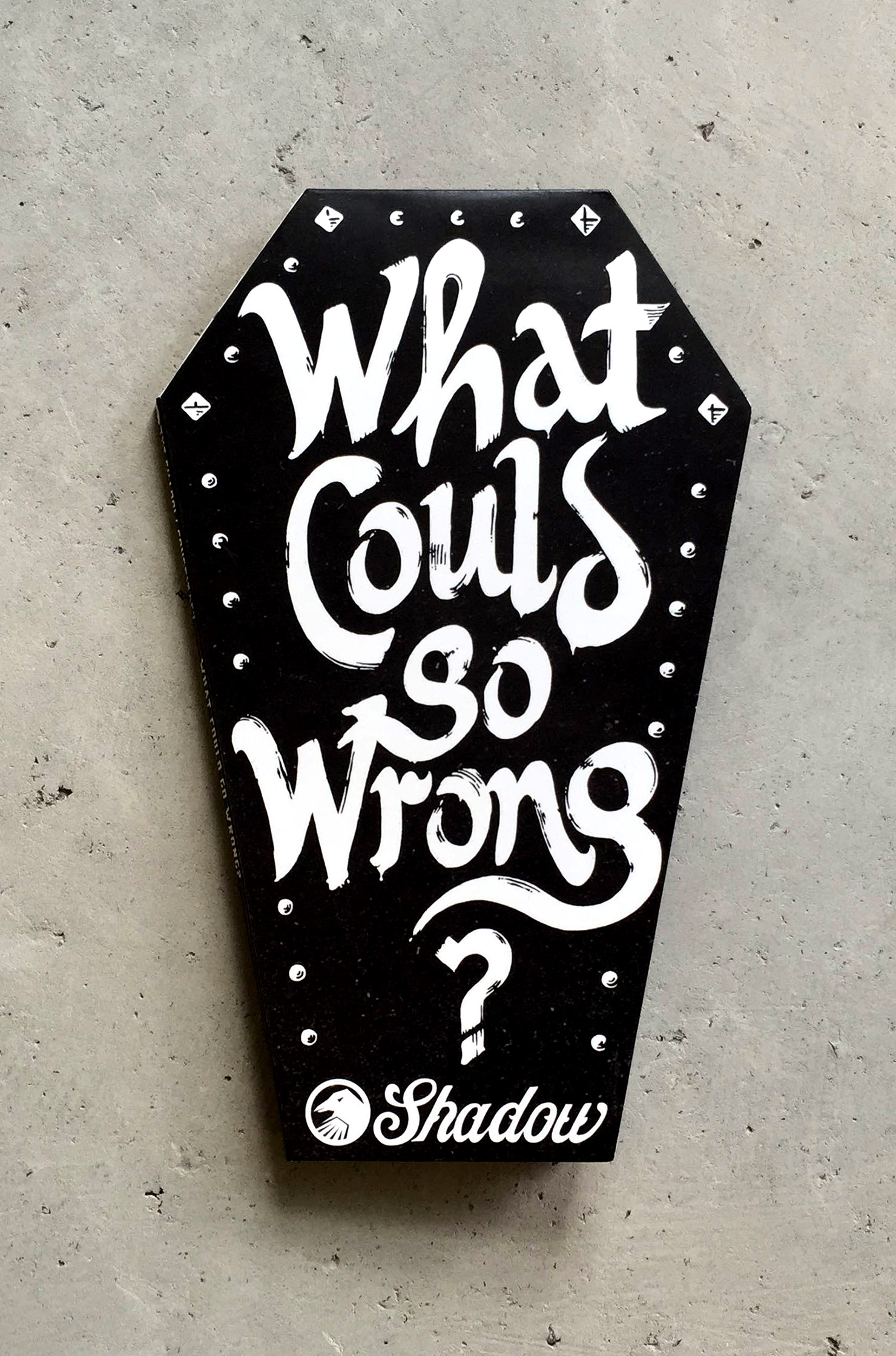 After three years in the making, Shadow's third full length DVD 'What Could Go Wrong?' is finally here. The entire project was filmed, directed and edited by Ryan Chadwick, who's been traveling the world with the team, finding out exactly What Can Go Wrong at spots from Brighton England to Boston Massachusetts.
All in all the video consists of 1hour, 3minutes of flawless street riding, plus 30 seconds of trails footage from Trey Jones. Featuring full length sections from Shadows full Pro Team, including a split part from their UK contingent, Scott Ditchburn and Paul Ryan.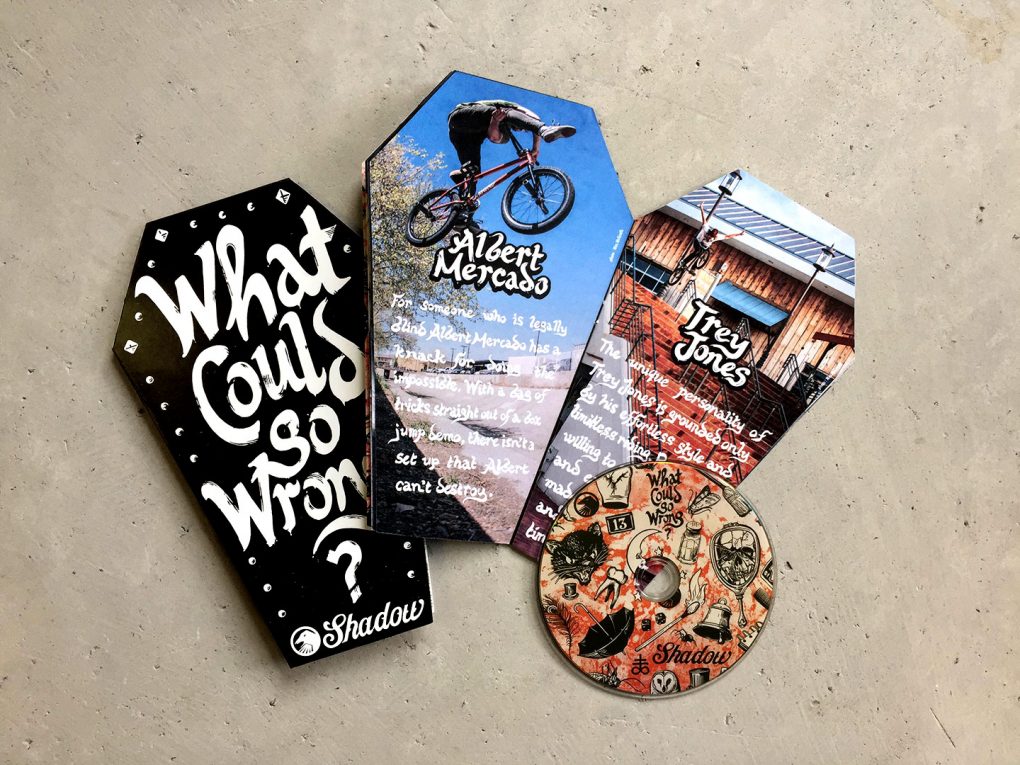 Once the montage of crashes and bangers that make up the Intro has you revved up for the action, Trey Jones opens with the first section. His high speed – caution to the wind style certainly gets things off to a flying start. With one of the most diverse sections, Trey sends some insane fire cracker gaps, alongside creative wallride and nose manual lines. Ending with a banger that will definitely make you ask the big question.
Leading to three sections of absolute technical wizardry. Firstly, France's top guy when it comes to rail rides Joris Coulomb, then Seth Kimbrough who's kept his head down over past three years, but still puts out a solid section. Followed by Eric Bahlman's high energy style of street riding, with some dialed ice pick and fakie lines.
That brings us the UK's offering from Scott Ditchburn and Paul Ryan. As a split sections their riding styles marry up really well. Both sending their fair share of big rail combos and Ditchburn putting the section to bed with a stomped hardway 360 off a huge rail drop.
The Family section is an absolute show stopper, opened by Mike Vockenson with heroic stair gap, then backed up by Kevin Kalkoff hitting everything at warp speed.
The second half starts with Albert Mercado, who demonstrates he can do any trick wants out of a bunny hop. Then Johnny Devlin's highly anticipated come back section. After taking a few years away from riding he proves he's still got what it takes to pull off a heavy section, with a heavy sounds track (Ceremony, Terminal Addiction).
From team Veteran to new recruit – Mark Burnett was 14 when he started filming his section. Now at 17 he's earnt himself a place on Shadow's pro team with some of the most dialed and technically advanced riding of the whole video. I've never seen a hard way 540 look so easy.
Lahsaan Kobza's section brings us to the business end of the DVD with the second to last part and in my personal opinion the highlight of the video. Lahsaan's background as a race pro really shines through in his street riding, landing everything at high speed and under perfect control. He's known for sending big manual 180 gaps and this section no exception, opening and closing with two of his best to date.
Simone Barraco takes top spot, with some of the most original street riding at this present time. Pulling of some tire slide combos that will make you question everything you know about physics and some ridiculously high full cab rail hops. Accompanied by (in my opinion) the best song on the video by 'Ruby The Hatchet'.
To wrap this review up, I'd say that 'What Can Go Wrong?' is a must have for any street rider. The overall level of riding's incredible with certain sections really pushing the boundaries of the sport. If I had to find one criticism, it for be that, like so many other videos there's little diversity in the style of riding, apart from Trey Jones' section it's 100% street. Although I'm sure that could be seen as a positive for a large part of the audience.
The production and art direction of the DVD and packaging make it well worth buying a physical copy. The coffin shaped case will look good any book self and the 20 page booklet gives a run down of the whole team.
Available now, at your local bike shop or as a download from the iTunes Store
---
Viewing tips: If, like me you're watching the DVD on a mac and it's previewing in 4:3 you can easily correct the problem by clicking 'Window – Video Zoom' Then unchecking 'Lock Aspect Ration' and stretching the width up to about 125% or until it reaches 16:9.