Wow, this one bangs!  The Mexico City stop of the Vans BMX Pro Cup 2019 was definitely one to remember.
There's a lot of incredible riding in these highlights.  Jayden Mucha's insane flip transfer, Larry being Larry, Teresa's nothing, Kris Fox's lookback, Gary Young's 540, everything Jason Watts did…  and then Casey's 540 whip over the box and of course Peraza's absolute mind melter, a flair whip over a spine.  So good!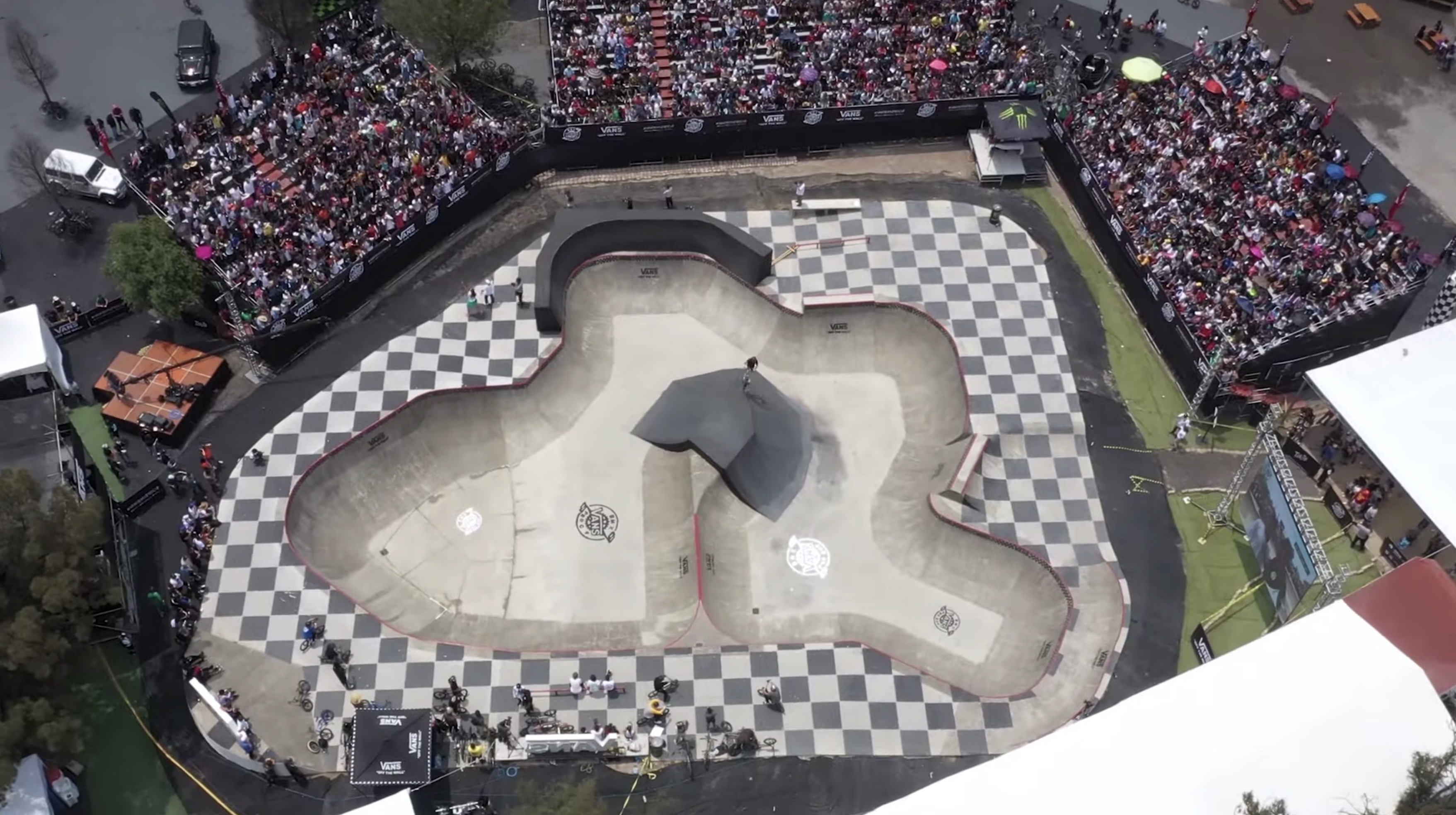 RESULTS: Vans BMX Pro Cup – Mexico City
Men's Podium:
Jason Watts
Gary Young
Larry Edgar
Women's Podium:
Natalya Diehm
Perris Benegas
Macarena Perez
Men's Best Trick:
Men's Best Whip:
Women's Best Whip:
---
More info:
Watch all the bangers from the third stop of the Vans BMX Pro Cup at the Skatepark Metro Puebla 2 in Mexico City!
Music Credits:
"Riddle of Steel" by Zig Zags