A young crew from the midlands headed down to the south west earlier this summer, for a week of good riding and memory making at some of Cornwall's best skateparks.  Our man Adam Lievesley was there to document stills (gallery below), while Henry Logan was there to film the video above.  Check out all that!
---
Q&A with Henry Logan
---
– Tell us about the trip: why, when, who, how long?
Me and the boys had been talking about a trip somewhere as soon as lockdown was over and we were allowed to travel again, just for fun and good times and just to ride somewhere different and new.  We never really got round to it until one day Ellis mentioned he was going down to Cornwall for a week at the end of July, so it was a no brainer really!
The crew was Me, Ellis, Dec, Joe, Adam, Mitch, Blake, my dad, Ellis's dad and Ryan.
– Where did you stay and where did you ride?
We stayed at one of Ellis's dads mates house, proper sick setup, did laps on the train hahaha, was mega.
We mostly rode concrete waves, it rained a couple of days so we had to hit the indoor which was fun, we hit a couple of other outdoors along the coast too just to spice it up a little!
– Favourite spot?
Fav spot had to be Concrete Waves in Newquay, bit confusing at first but fun once you figure it out a little! I think everyone enjoyed it there, was packed though.
---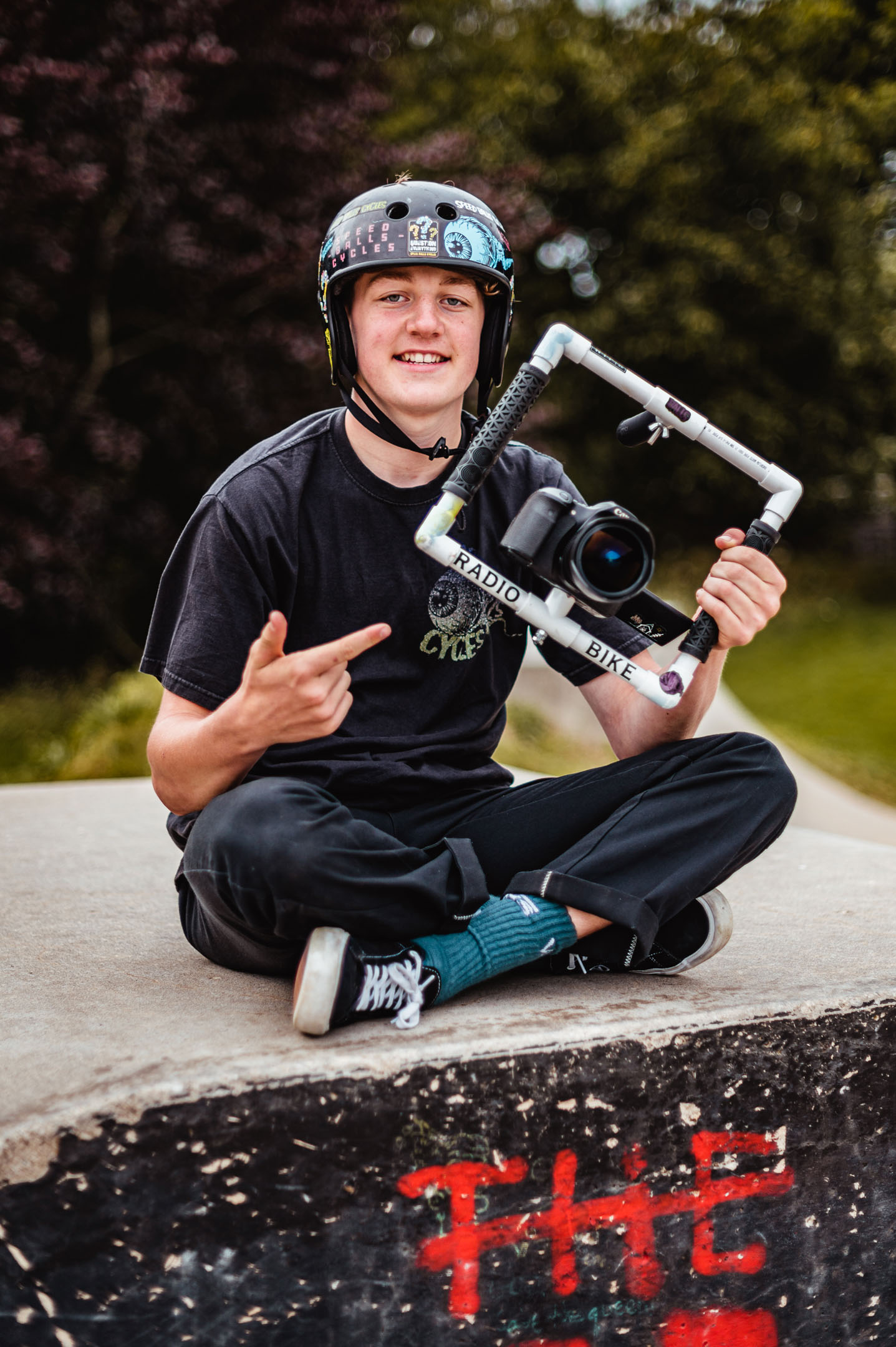 ---
– You filmed the video as well…  We wanted more Henry clips but I guess that's how it goes.  What's your fav clip in the whole video?
I probably should could have got a couple clips but it was quite fun to be behind the lens a lot, makes you appreciate tricks a little more!  My favourite clip without a doubt is Joe's kick out, blows my mind every time!
– How was the weather on the trip?
The weather was mostly good, couple gloomy days but mostly hot and no wind which was perfect!
– Any places you can't wait to ride again? Any places you'd skip next time?
I really wanna get back to waves just to learn more lines and get a couple gaps done, I don't think there's anywhere I'd skip, everywhere was pretty fun!
– Any shoutouts?
Shoutout to Steve for the hospitality and Ellis's dad for driving us to the parks and taking me to get my bike fixed!  and shoutout to the everyone for the memories ✌🏻
---