Words, photos and video by Robin Pearson
---
Cam Hardy likes the slow life. I've known him for nearly 15 years and this is the first time we've actually finished a project together. Nice and slow!
The life approach that Cam exudes along with his stylish and creative riding quickly made him a favourite on the UK BMX scene. Many readers will be able to think back a few years and remember a fair bit of coverage of Cam in Ride UK and elsewhere, but in recent years it's fair to say there hasn't been too much footage.
Cam dotted around East London for a few years…
"I always liked East London, so I always wanted to live here. Just the rent was too expensive really.
I moved over to Forest Gate. I had a cheap basement place there which enabled me to save quite a bit of money.
I didn't really have plans to buy a boat, I was just saving. That was just my aim, to save up. I didn't know what I was going to do, go travelling, riding trips, or buy something."
---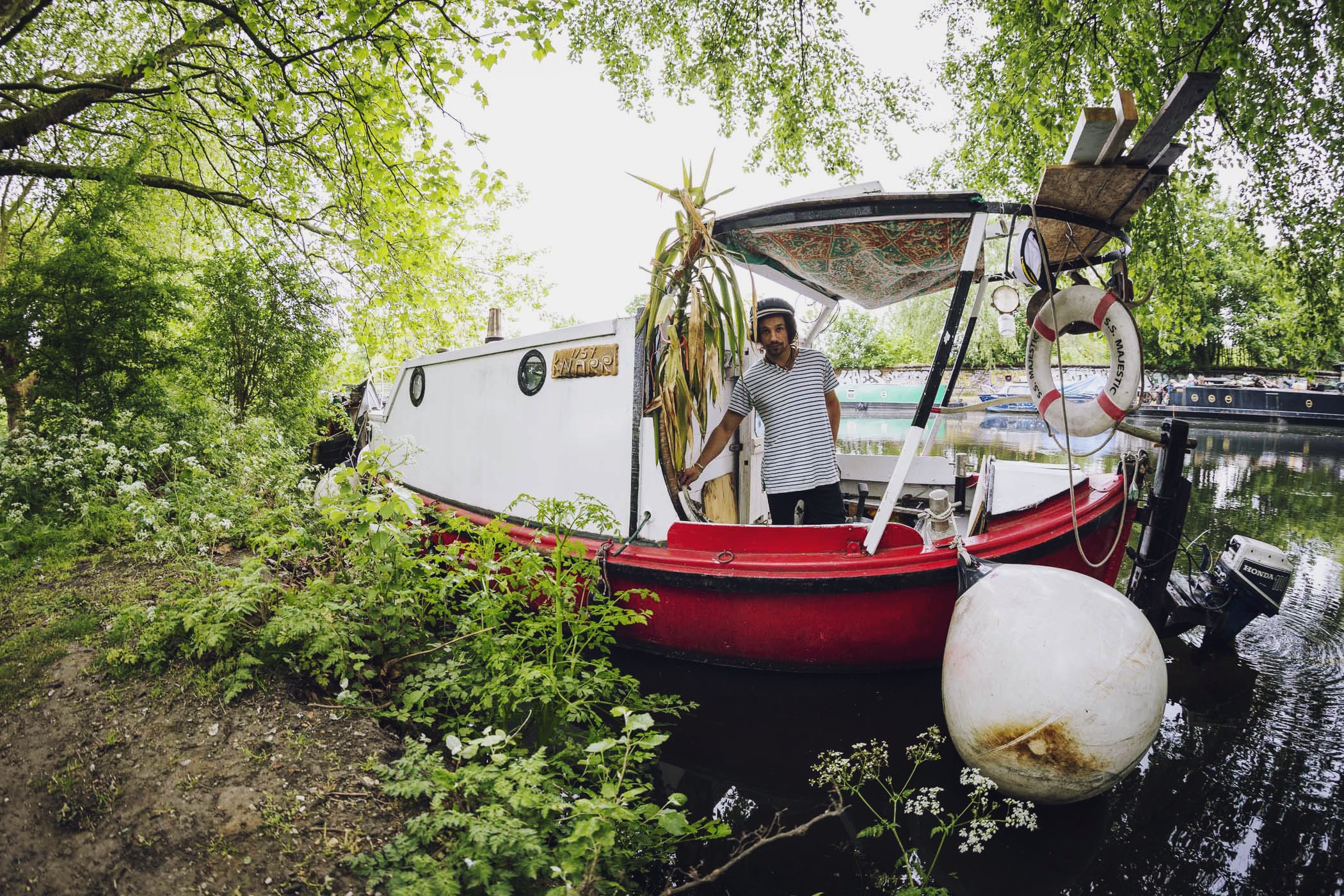 ---
When I lived in East London, I would bump into Cam more than anyone else. It's strange how these things happen. It made us talk about filming some clips. Obviously, keeping things slack, it was months until we actually shot anything. The earliest clip in this video is from June 2015.
"Since I first moved here, I always rode along the river and canal, and just liked the lifestyle. I met a few people with boats, young families and stuff, I loved the lifestyle. It's remote and chilled, laid back, really cool interesting people, some mad characters.
"I was like, where am I gonna live? Shit! I'm gonna be on the street, what am I gonna do?"
The lease came up on the house in Forest Gate. Everyone else found places to stay, but I didn't have anything planned, I was just working. I was working every day until we had to leave. One day I was sitting outside the Crate in Hackney Wick, it was a rainy day, I was like, damn, where am I gonna live? Shit! I'm gonna be on the street, what am I gonna do? Then, just opposite the Crate I saw a boat for sale. I thought it was worth checking out, so I took the number, went and viewed it a few times, took it out on the water… Then I put down an offer and next thing I knew I was living on a boat."
---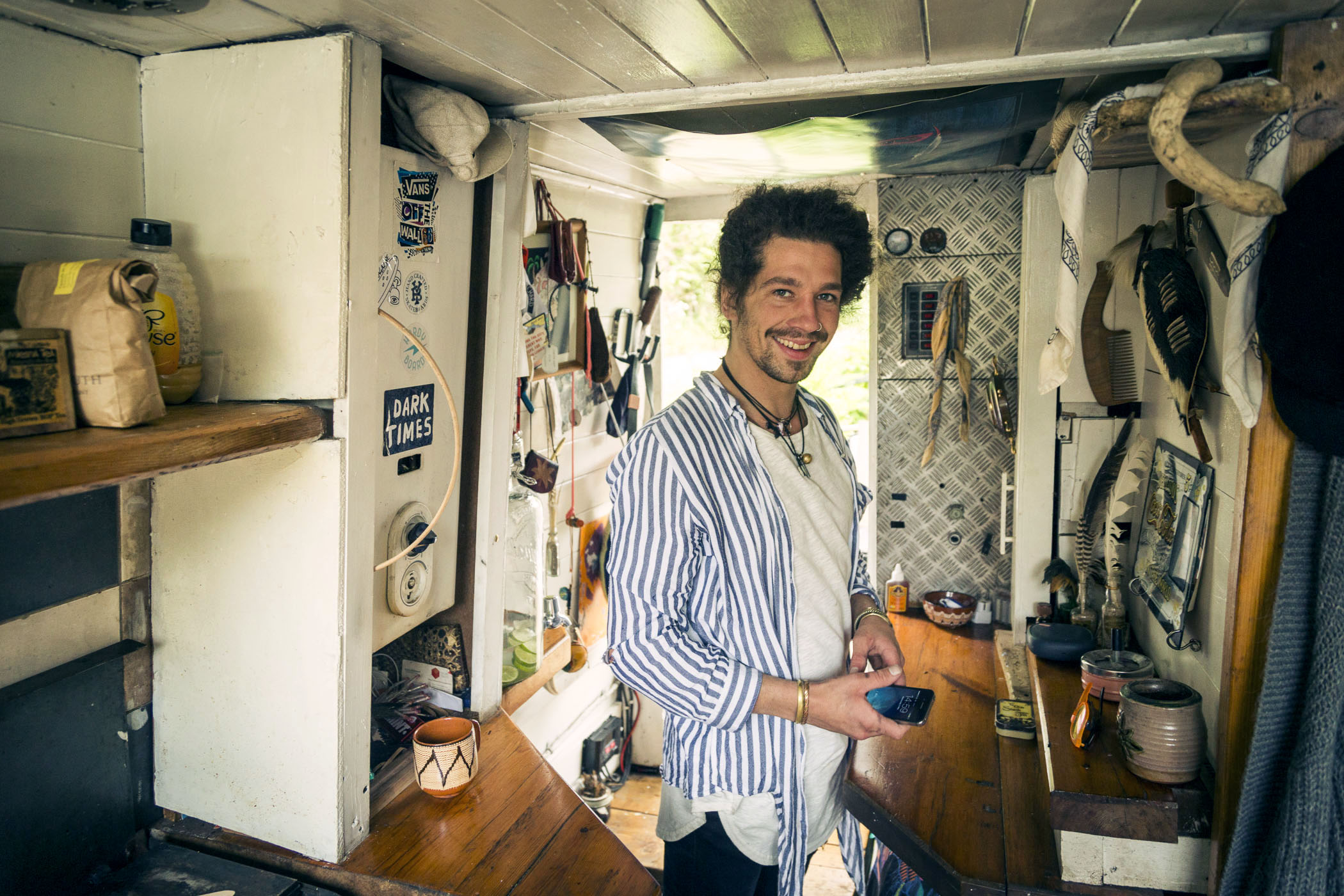 ---
The boat life seems to suit Cam perfectly. There's a lot to do to keep it sweet, but he's up for it.
"I got it as a bit of a project, for a good price. So I'm doing a few things to it. There's a fair bit of maintenance, you have to keep on top of things. It's like having another part-time job.
Lots of people have been really helpful, because when I bought the boat I had trouble with the engine. A few people towed me along, enabled me to move round every 2 weeks. That's a bit of a struggle when your engine doesn't work!"
---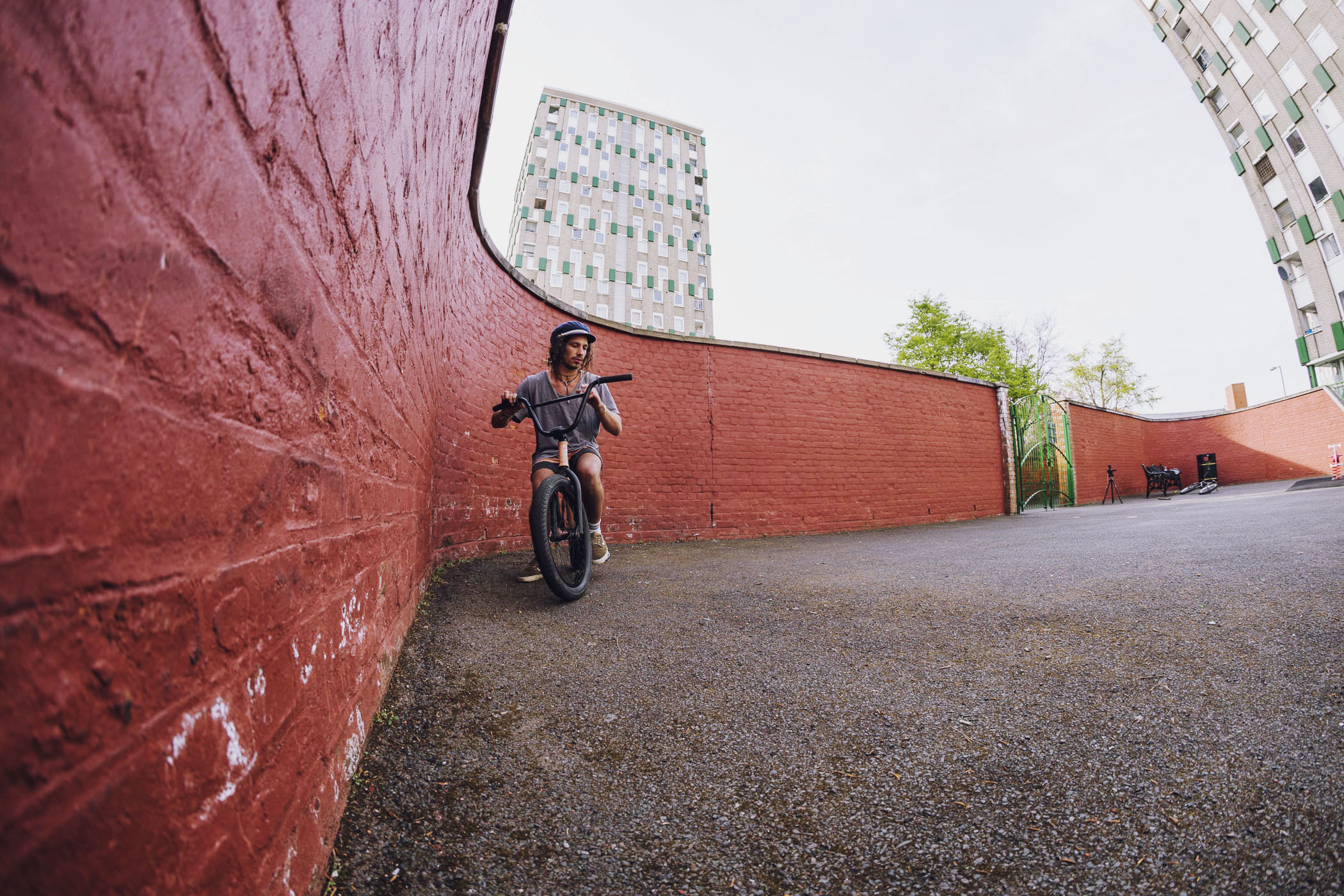 ---
After we'd been out on a few filming missions, I realised it was just going to be curved walls. Cam loves a curvy. We hit a bunch of good ones, a few wacky ones, and some gnarly ones. There are still many more we haven't got to yet… Maybe there'll be a part two.
"For now, East London is definitely the one. It's a lot of fun here. Lots of cool, creative people. I've been loitering around here for a while, haha.
After I purchased my boat, my friend Derry bought one, then my mate James, then my friend Lamin… Now there's a whole group of us now who have all moved to the river. So we hang out and have BBQs and stuff. Lots of good times to come."
---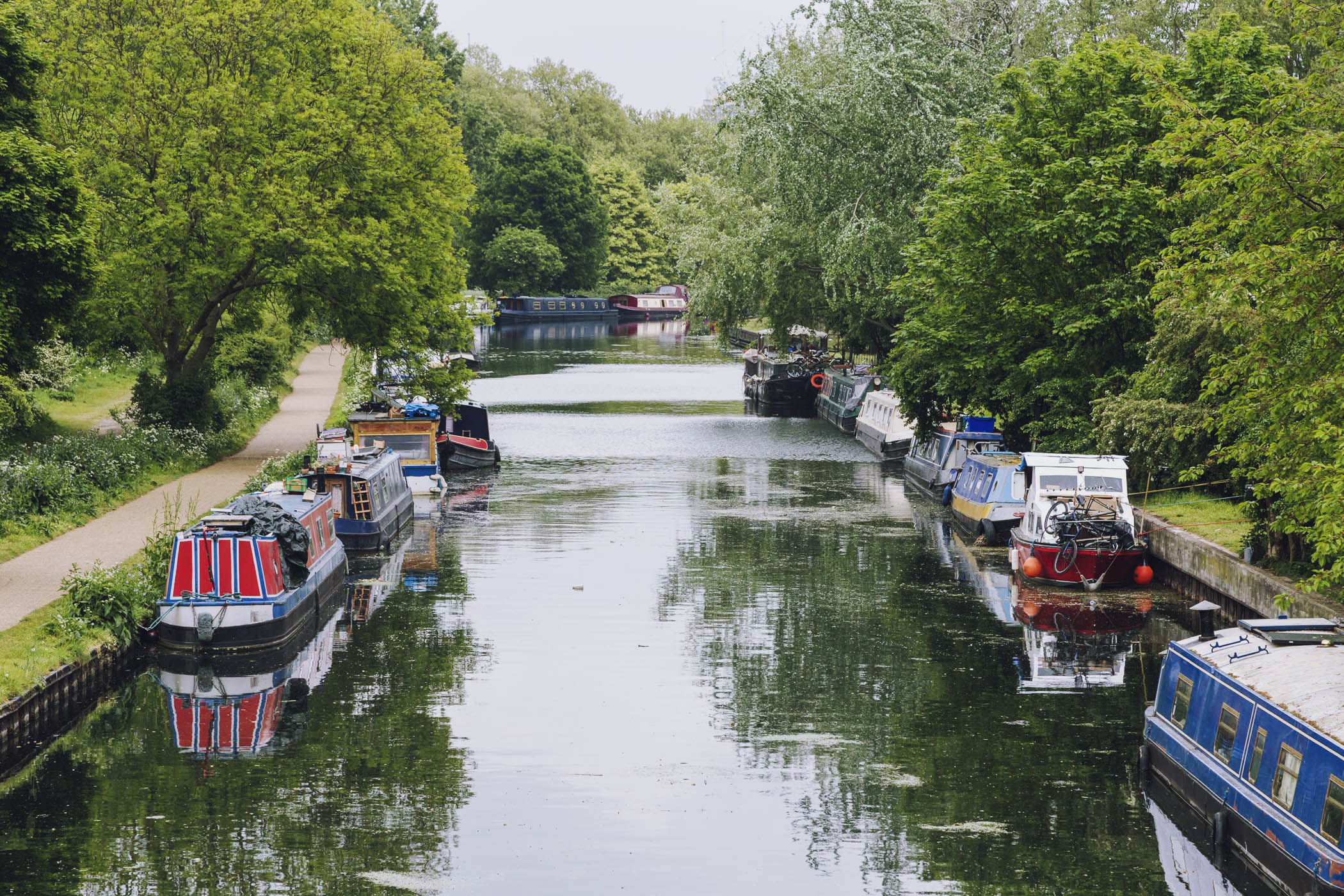 ---