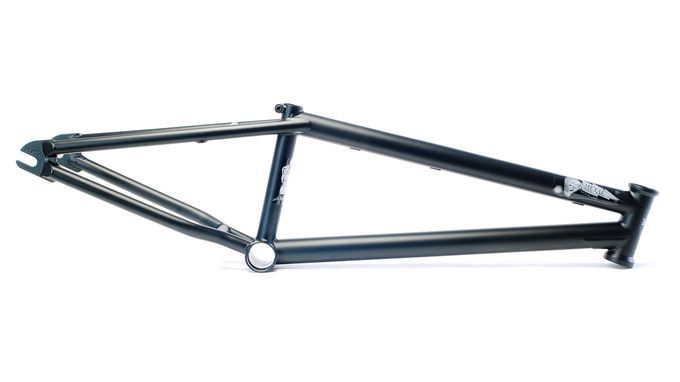 Dead Sailor have this Metal Bikes Moon Unit frame up for grabs on the Sweet Deals.
"You may or may not have heard of Metal Bikes, and if you haven't, just google the name – Jimmy Levan and you'll see what they are all about. Jimmy is an absolute legend and we urge you to go and watch Road Fools 1 and check out the famous church gap and his wild shirt! 
Metal Bikes haven't made any new products for a while now, so the Moon Unit is a bit of a collectors piece. We were lucky enough to get hold of the last remaining frames and they are selling fast. Once they are gone that is it! If you are into the Mid School era of BMX or just love rock 'n' roll you definitely need one of these in your life".
Chris Wilson's signature frame
Full liquid heat-treated chromoly with a butted top tube
Integrated headtube drilled for gyro tabs
Butted downtube with internal and external gusset
Externally machined Mid BB shellIntegrated seat post clamp
Butted chain stays 
Seat stay located removable U-brake mounts
Tubular stay braces

5mm thick dropouts
RRP: £349.99 – Our Price £249.99
This Sweet Deal could be yours… Snap it up HERE Or simply give them a call: 01872 222992 and remember the MID.