By Daniel Benson
The Vans UK team has been reduced to a skeleton crew of Matt Priest, Baz Keep, Ben Hennon and 'Mad' Jon Taylor as the Seasoned TM. After many transatlantic phonecalls Jon was unable to secure a US pro to join our band of merry lads, namely due to the X games being held around the same time. Its done nothing to dampen the spirits, in fact Ben Hennon has decided to complete every challenge on his own, although Baz seemed a bit too keen about the eating ten big macs in one day challenge. The fact that they don't start making them until 11.30 didn't faze him either. 'I'll just buy some the night before to eat in the morning'….
Not much riding got done on the first day. Ben Almost won the hop contest but was beaten in the sudden death round by Bruno Hoffman. Although he's on the trip with Wethepeople he does ride for Vans, so its kind of a win on technicalities.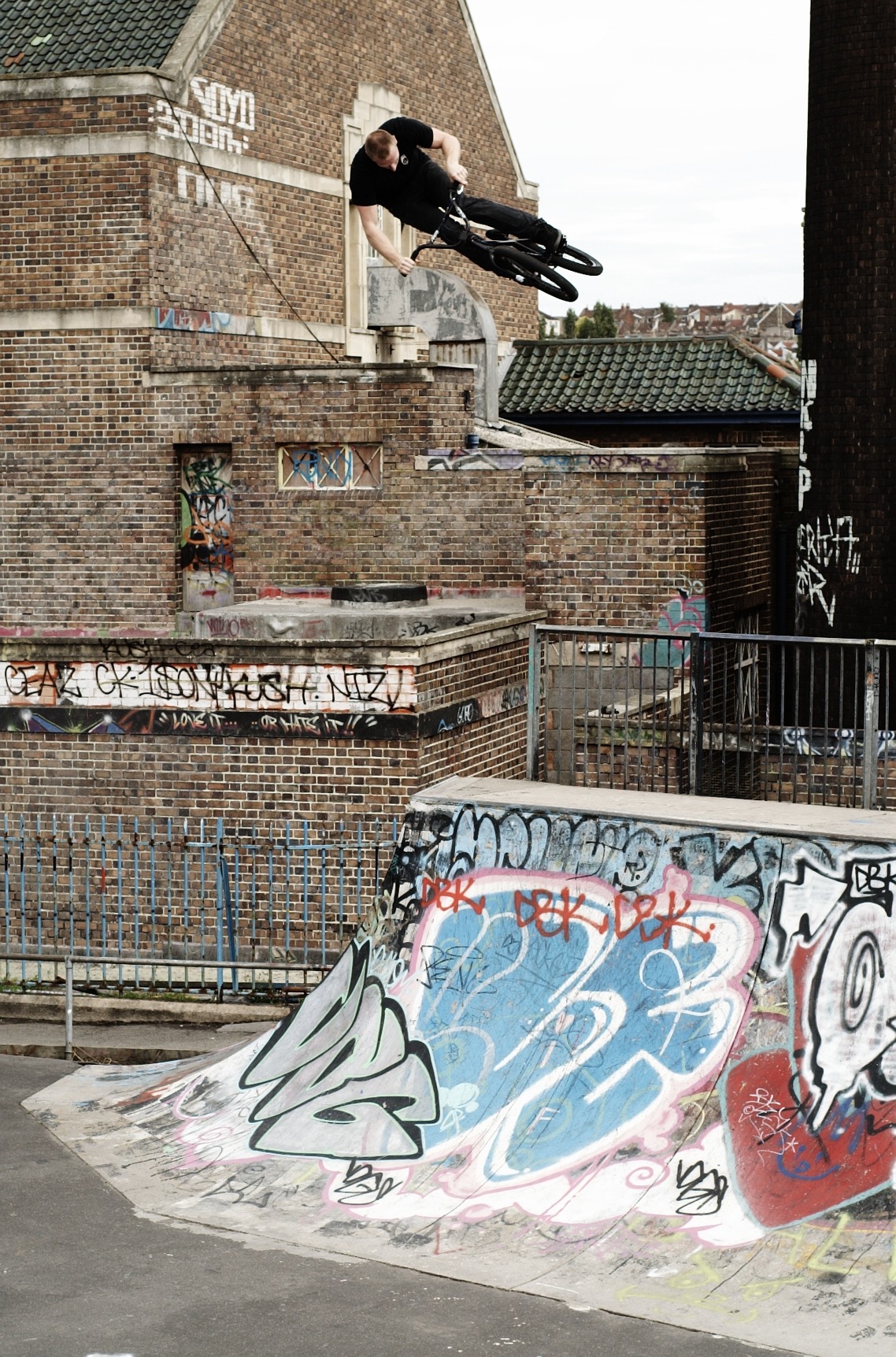 Open Gallery
6 Images
Steve 'Banners' Bancroft caught me riding at Dean Lane and promptly told me off and made me take photos of Niki Croft going so high over the big hip. The word around the park was that this was the highest anyone has been over that hip. Judging by the photo I doubt anyone would argue that.
Baz decided to use the shady ancient halfpipe at the bottom of the park to get over the 10ft mark and tick off some points.
Saturday night we met up with the profile team and got drunk in town. It went entirely as expected; it rained heavily, we drank cider and Matt Priest French kissed a girl.
Day two has been a frustrating day of dodging rain and wondering where we spent so much money last night. Ben was also trying to find his mum and dad but to no avail…
The rain cleared up later and we managed to get a chilled session in at Hengrove Skatepark. Matt ticked off the 720 and Baz shot a few clips. Ben went to McDonalds and tucked into 10 big macs. If that wasn't enough he then asked a 14 yr old girl on another table for her bra, which she gave to him. What must her dad think? 'Sorry Dad Ben Hennon stole my bra'. He was a gent though and gave it her back. I'm sure the thought of an unsupported 14 year old was too much weight on his conscious….
Next stop somewhere near the middle of England. Home of a club called Tramps, some trails, a superbike, more rain, new bowls and cheap booze.