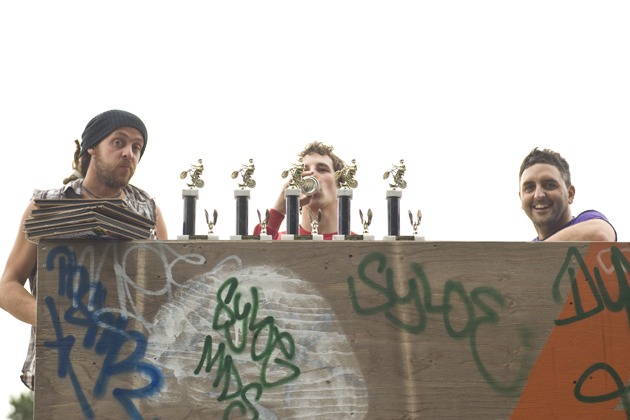 Banners, myself [Robin] and Gunner arguing about who has to announce the winner!
Ride to Glory 2009 has now come to a close. The teams battled against each other and more uncontrollably, the rain in an attempt to be crowned the winner.
So as all the teams arrived at The Level skatepark in Brighton on Saturday evening, the tension was high. Each of the teams had covered many miles, endured many parties and were pretty knackered. But, as they all battled to complete the final challenges, which mainly involved egging a member of an opposing team, tempers flaired. The Jim C vs Ben Hennon story might go on for some time, but all we have to show you right now is this one image, taken by Matty Lambert. Threats were issued, but no blows were thrown. Wait for Matty to upload the footage to experience the beef.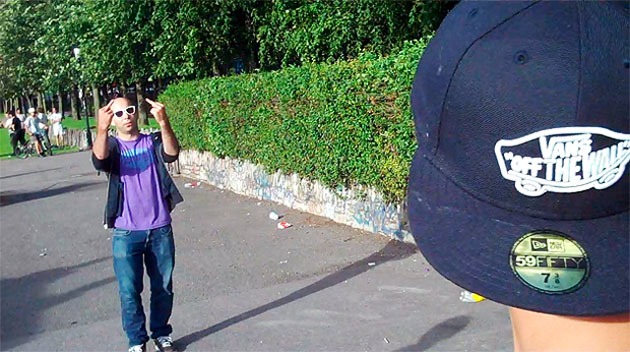 Hennon and Jim C discuss the egging incident… Photo by Matty Lambert
On a much more positive note, the results went as follows…
In 5th place, team Vans.. Next up was Jim Cielincki's Odyssey team in 4th place. In 3rd came the Shadow Conspiracy team and in a close second place, team Profile. Thus crowning Wethepeople, the winners of the 2009 Ride to Glory.
Wethepeople didn't win last year but had the most popular edit. This year they won the trip and might also have the most popular edit once again? The edits will be up in a few weeks where you'll get the chance to vote for your favorite team. They'll also be covermounted on issue 132 of Ride UK, so you can check them out in your DVD player in all their glory. Below are the final scores. We'll let you know when the edits are up…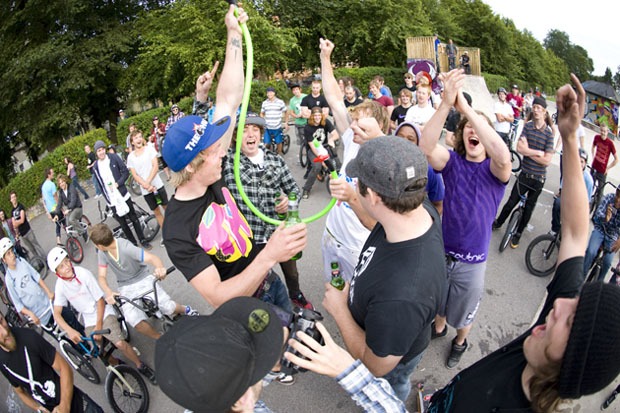 Congratulations Wethepeople!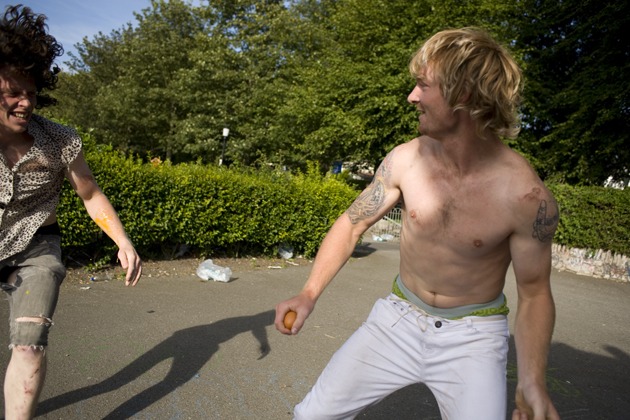 Wethepeople team member Jason Phelan egging Shadow rider Scott Ditchburn to try and get some extra points!
The total scores…
Wethepeople – 4975
Profile – 4775
Shadow – 3975
Odyssey – 3000
Vans – 2700