The Odyssey team pedaled around Liverpool today, and it was pretty sweet once the morning rain showers cleared up.  Accompanied by a few rather knowledgeable guides and what must have been 80% of Liverpool's bike riding population, we were out all day and rode some pretty rad spots.  I believe we got a total of 5 flat tyres as well, so that's always encouraging.  Looks like it's Liverpool again tomorrow, and I think everybody is excited about delaying getting back in the van for as long as possible.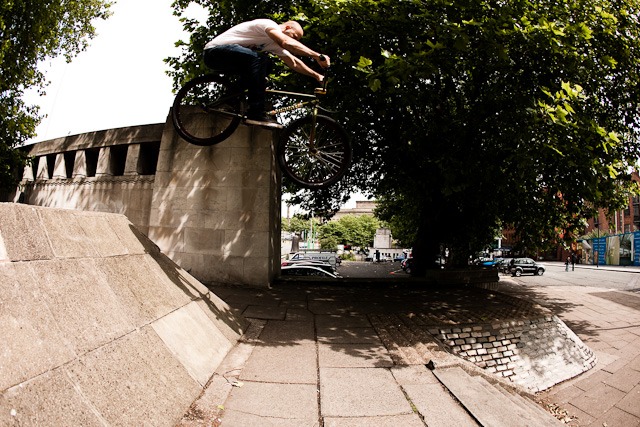 Open Gallery
4 Images
Mike and Aaron, deciding it's really not worth however many points to train the gap to flat. . . .
Hot flat rail sesh, complete with live studio audience.
Joe with flat #1 of the day.