It's safe to say BMX has changed in ten years. Quite dramatically really in terms of riding at least. Bikes have moved on, technology, availability of products and the sheer number of brands is nuts.
But what about the prices? Our man in charge of all things vintage at RideUKBMX is T-1 Ian Johnson. He was kind enough to loan us his Standard Cashius set up for this project. We put it alongside a Total Hangover Custom Riders have built up for one of their customers recently.
The Standard is your average custom set up for the time coming in at just over a grand. The Total on the other hand is kitted out with the latest mod cons and gadgets. Ti spokes, foldable tyres and Ti bolt kit all make an appearance here which makes the overall total on this way higher. If you had regular spokes etc then you could shave off a couple of hundred quite easily which, after ten years of inflation would bring the price in line with the 2004 Standard.
Relatively speaking not much has changed which is a compliment to the BMX industry. A litre of unleaded fuel 2004 was 80p. Ten years later it's now £1.29p a %61 increase. If BMX was as insane as the oil industry the Total frame would have cost you about £466.00 today! But, it's actually cheaper than the Standard, which incidentally was hand built in the USA. Luc E wanted to create an affordable frame, and the Cashius was pretty much the cheapest USA built frame on the market at this time.
Take a look at them both here, and prepare yourself for the shock of a lifetime when you see what we used to pay for tyres compared to today…
Standard Cashius 2004
Frame: Standard Cashius (Luc E signature) £299.99
Forks: Wethepeople Excalibur £105.00
Bars: Wethepeople Everlast £54.99
Headset: FSA Sky Pilot £22.99
Stem: Harddad Products £44.99
Front wheel: Gsport Homer Hub £69.99, Sun BFR rim £19.99, Steel spokes £7.00
Rear wheel: Gsport Homer Hub £69.99, Sun BFR rim £19.99, Steel spokes £7.00
Tyres: Primo Wall £10.50 X2
Seat Post Clamp: Primo Viking £8.99
Seat Post: Primo Rod £12.95
Seat: Demolition Pro £19.99
Sprocket: Xposure with guard £35.00
Grips: Demolition £7.95
Cranks: Profile £130.00
Pedals: Primo Tenderisers £19.95
Brakes: Dia Comp Dirty Harry lever £8.50, Dia Comp Hombre U brake £11.99
Chain: BOG chain £9.99
Bottom Bracket: Primo USA £23.50
Total: £1031.73p
Total Hangover 2014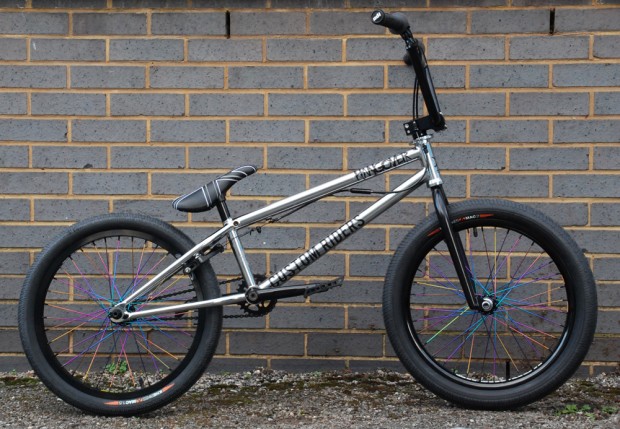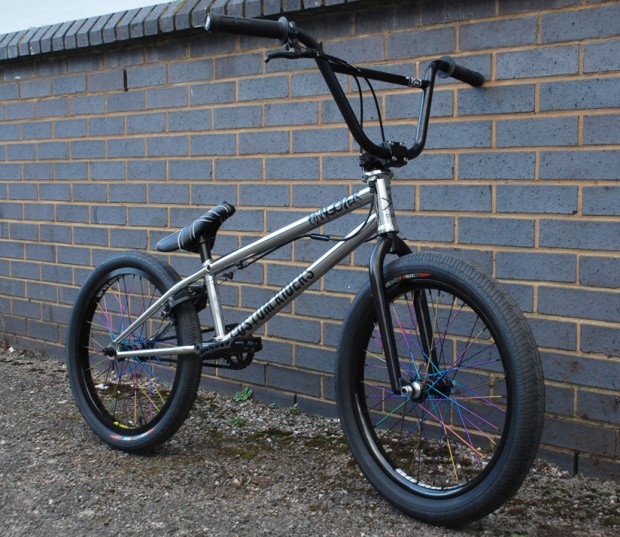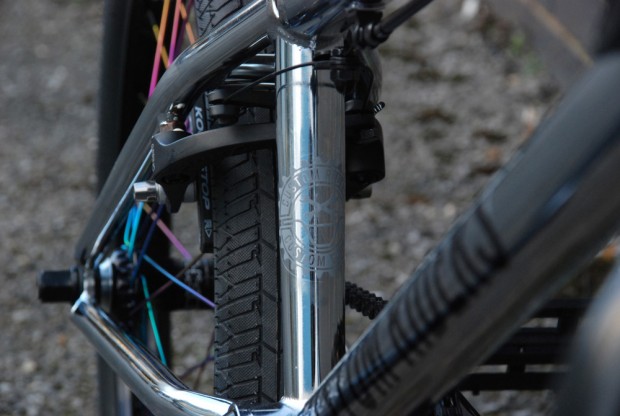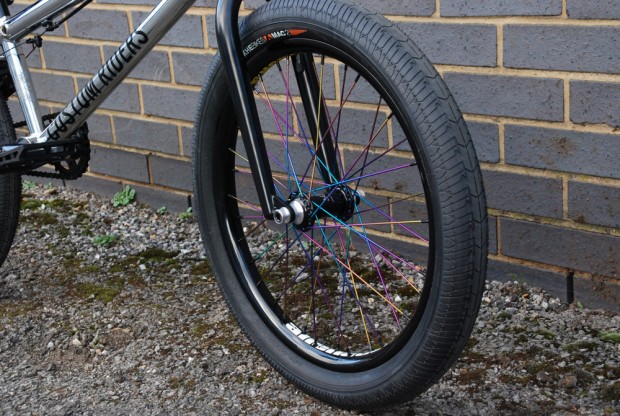 Frame: Total Hangover (Alex Coleborn signature) £289.99
Forks: KIS Bike Co Feather £99.99
Bars: Total GS £57.99
Headset: Total Internal £21.99
Stem: BSD Blackneck V2 £49.99, KIS Bike Co Ti stem bolts £26.99
Front wheel: Alienation Skylark rim £39.99, Ti spokes £95, Madera Pilot V2 hub £84.99
Rear wheel: Alienation Stay Strong Runaway rim £54.99, Ti spokes £95, Madera Pilot V2 Cassette hub £134.99
Tyres: KHS MAC folding tyre, 1.5 £34.99, 2 £39.99
Seat Post Clamp: Built in
Seat Post: N/A
Seat: Total Blackjack seat/post combo £29.99
Sprocket: Profile Spline Drive sprocket £53.99
Grips: ODI Longnecks £9.99
Cranks: Profile No Boss racing £139.99
Pedals: Premium Slim £29.99
Brakes: Odyssey M2 lever £21.99, Odyssey Springfield U brake £14.99, Vocal shoot Da B's gyro £34.99, Vocal Rise gyro plate £11.99, Vocal 2-1 gyro cable £8.99, Kool Stop brake blocks £11.99
Bottom Bracket: Firma MID £14.99
Total: £1510.76p
Would you like to WIN a fully custom set up from Custom Riders? Enter this months For The Win to be in with a chance.