Flying over to San Diego with Vinnie was a blast. I've known this guy for a few years now and it's always a laugh hanging out with him, watching him ride and finding fun experiences wherever we go. This time was no exception – I was going over to stay with Dennis Enarson and threw the idea out there of Vinnie coming along too. It was a rad choice, we had an absolute blast for 11 days. Alongside shooting with Dennis (for a future online piece), I was able to film this video and shoot photos with Vinnie too. The edit really reflects the relaxed holiday vibe we felt out in California – so easy going, it really was a treat. When the time came to fly home, all our jokes about how Vinnie wanted to forget England and stay in Cali stopped being funny – Vinnie had 'accidentally' booked his flight a month later than mine. I left him there…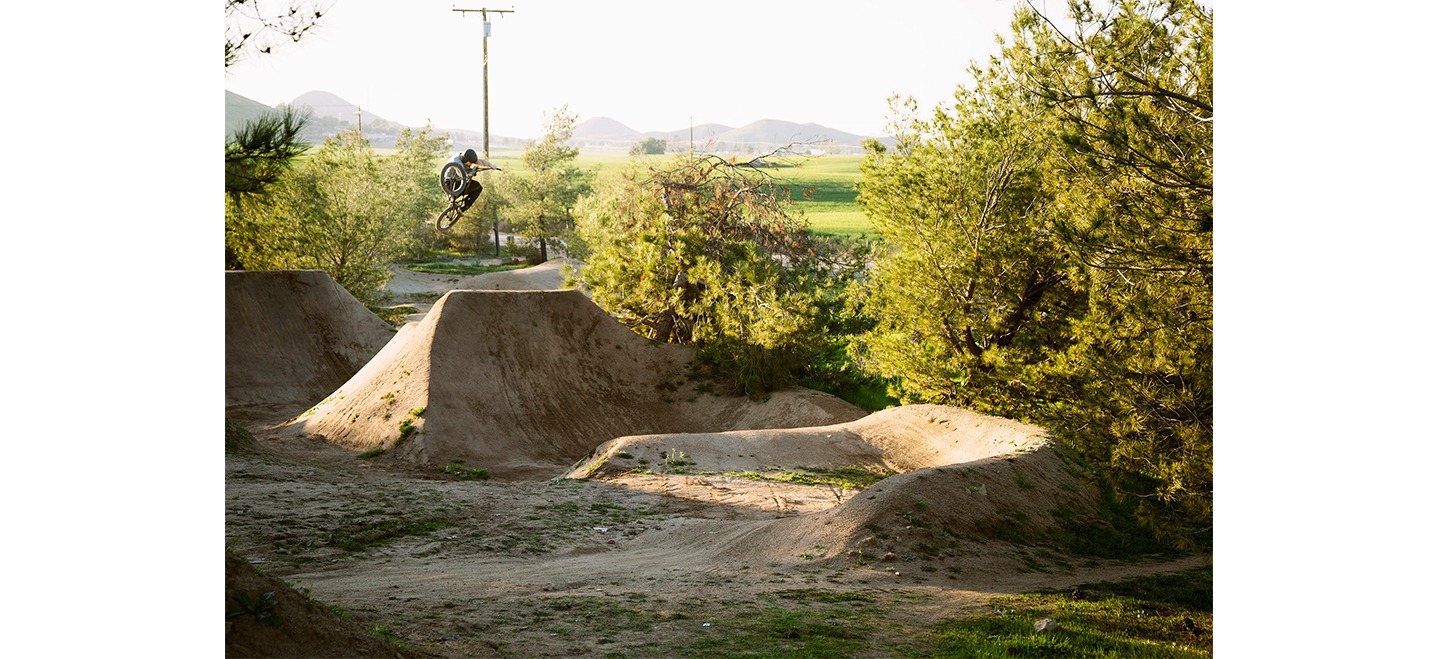 Image: Straight table in awesome surroundings, late afternoon at FOD trails.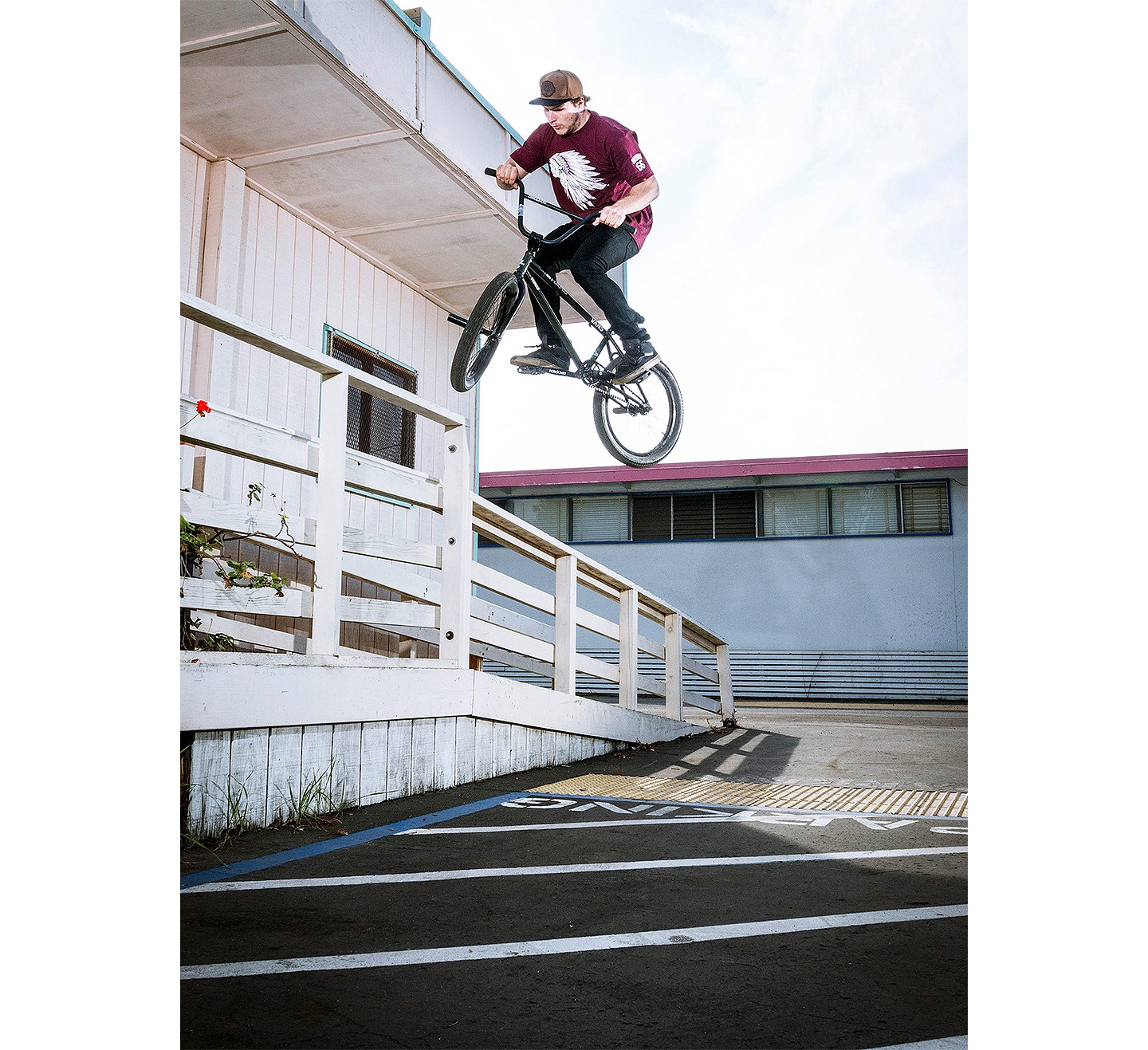 Image: Wooden rail ride to nosebonk in an SD school on the last day. Fun fact: just after shooting this I crashed big time and wrecked two of my fingers, putting me off the bike for 11 weeks.