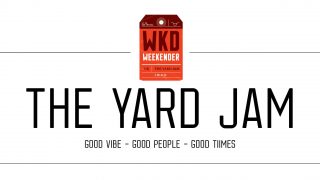 Edit – Robin Pearson
Words and Photography – Dunk
Additional Photography – John Wells
It's been 3 years since Bob Manchester last had a jam at his yard. I was excited to visit again, the first time I went it was an amazing day of good riding, sunshine, booze and food, and this time was no different, in fact, and as it turns out, the Jam was a bit of a talking point in the village. Ladies and gentlemen of all ages and backgrounds attended, little kids, young families, enthusiastic riders and a pumping sound system – it was just a good quality get together with some amazing food provided by the Manchester family farm (This Little Piggy on Facebook).

The jumps are not for the faint hearted, and it's clear to see why. The roll-in is stupendous, and peeking over the edge gave me the same feeling as the first time I dropped in on a quarter. In all, there were about ten guys riding, and with jumps of this size, it was always only going to be the guys with the right credentials to step up, the standard was high!
The award, if there was one, for sending one's self the most, all day, would have to be tied between Tom Isted and Del Shepherd. Both of these guys were just going nuts, flips, whips, spins, multiples of each, every combo, you name it, they tried it. Tom's Superman flip has to be a highlight for me though – you certainly don't see many of those! But all the riders had something to offer, I mean, let's face it, hardly anyone had the balls to even try the first one, so a big hand clap to all those who did. Bob and Damo Wilkinson were going the highest, but you could say they have an unfair advantage, being the creators of these monsters.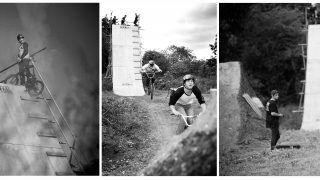 Hats off to Declan Brooks, he was super dialled over everything and even trucked the long and low, which earned him a handshake and a pork pie.  As did Alfie Lovell, who had a few bloody good goes despite the fact he's still on 18" wheels, and has no weight to cary him through the jumps. God knows what his dad's been feeding him but I know when I was 12, I wasn't jumping off 9ft lips. Bravo dude, you're a brave lad! He's one to watch out for, I mean, imagine how good he's going to be when he gets older, like 16.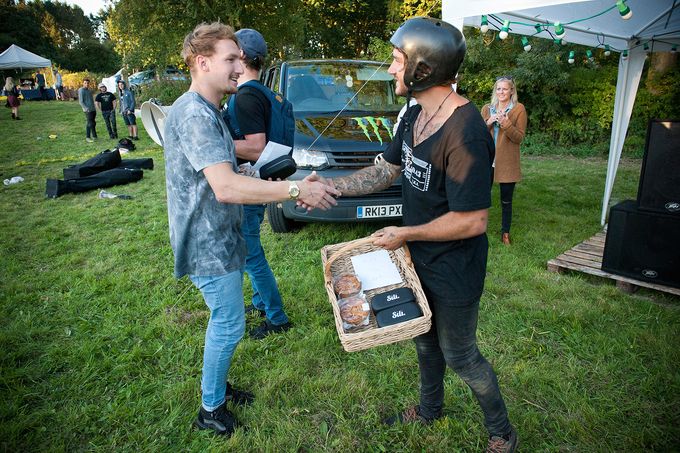 The weather managed to hold out all day long, with whats probably one of the last weekends of summer, it was a little windy at times but it didn't seem to bother these lads, they were all still roasting. Speaking of which, the Manchester family were manning the BBQ from morning till night, the food was cheap and tasty and kept the atmosphere fuelled. On the whole, the riding, music and atmosphere were pumping all day, and as we moved into the evening, the bikes got put down, the fire went up and the party got started. Going to Bob's Jam was a pretty good representation of Bob as a person, it was rad, friendly and fun, mixing everything Bob loves – friends, family, BMX, big jumps and a big party. As the title suggests, Good Vibe – Good People – Good Times.
Massive thanks to Bob for putting on the jam with help from Monster, Crucial BMX Shop, Stay Strong and Hoffman Bikes, to Bob's parents Dave and Ellen for providing some splendid home-grown fare and of course for letting everyone party and camp in their field, and to everyone who came and enjoyed a good old summers day!