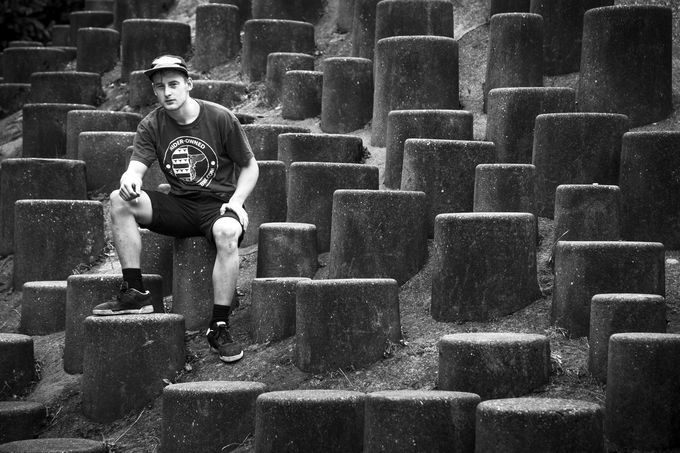 Words, photo and video by Robin Pearson
I ride with Lew all the time at our local DIY skatepark, The Spot. Lew is a grafter, a true Spot Local and a seriously good rider. For what seemed like years we talked about filming a video, but until a few months ago it was just that – all talk and no walk. We finally started bagging a few clips here and there between building sessions, the filming gained momentum, then before we knew it we were stacking up the last footage for the edit that we'd spent so long imagining.
It's nice to edit a video to music that has some relevance to the rider. Sserpress are a local band who are also Spot Locals and good friends of Lew, so it was the obvious choice to use one of their songs.
A few years ago we had Lew on our list of 'Ones to Watch' and then featured him in a 'First Look' in the mag. For those who missed that, here's some more info on the man himself.
Name: Lewis Anderson
Age: Just turning 23
From: Chingford, London
Job: Roller shutter engineer
Local: I ride at The Spot most weekends with the crew
Years in BMX: I've been riding for about 9 years
Who were your inspirations when you started riding?
Mike Miller and Chase Hawk, that's who I wanted to ride like. Nice and dialled and smooth.
What about now?
Times have changed. Now people are coming through with more all round skills – style, tricks, street… People like Dennis Enarson. All the park guys are smashing it too, which is cool to see, but for me I prefer the more 'back to basics' thing – nice stylish, big, high tricks. So it's still Chase Hawk for me. He smashes it.
What about UK riders?
Obviously the FTL boys, they're doing their thing, they always have a laugh so I look out for their stuff. I still like to watch some progressive riding as well. So if Harry Main whacks out a new edit I'll still watch that, you're going to see some insane riding being thrown down, it's all BMX.
Tell us about your local crew.
The Spot Locals are sick to ride with, they're the best guys to ride with. Steve, Pat, Noodle, Bones, if I didn't have friends like that I don't know if i'd still be riding. I've been riding with them for years. Shout out to them for being sick guys. Keep'er lit!