Words and Photos – Robin Pearson
These days, it seems like a shiny new concrete park pops up every week. They always have features that are to some extent, predictable, such as a couple of quarter pipes or a bowl with nice smooth transitions, precisely sunk metal coping on quarter pipes, and level and even flooring between ramps. This influx of new parks across the UK is obviously an amazing thing, as todays and tomorrow's local shredders are now provided with facilities that some of the older riders could've only dreamt of when they were growing up. But what if you're looking for something different? What if you're actually looking for something unpredictable?
In the late 1970s and early 1980s when skateboarding was booming into a massive mainstream craze, many local councils rushed to provide the hoards of young skaters with adequate facilities to occupy them. In the process, some extremely interesting, weird, and often questionable skatepark designs came to fruition. Bumpy concrete, a surface finish that just couldn't wait to rip your skin off, bowls with strange dimensions, half-pipes with no flat bottoms, and arguably flawed transitions everywhere were the usual features. Bizarrely, some of these quirky designs even kept on appearing into the 1990s.
The concrete that was poured in those years probably seemed permanent and unbreakable to the riders and skaters of the day, yet the vast majority of these old parks have now fallen by the wayside. After skateboarding's big boom, many English towns with great little skateparks failed to recognise the continuing enjoyment offered to a smaller but ever-dedicated group of users. And so, convinced that skatepark culture was a fad that had passed, and with pressure from town developers, most local authorities decided to demolish these would-be classic bowls and pools with bulldozers and fill them in.
Consequently, the surviving skateparks from this era are truly invaluable. They have character that you simply won't get from a new polished concrete skatepark. Personally, some of the best memories I have from riding my bike have been on old 1970s concrete, no question. The big names in the classic skatepark category are Rom, Harrow, Southsea, Stockwell and Livi. We all know about them, they are legendary and continue to offer a lot to the BMX and skate communities, through renovation and the addition of new ramps alongside the vintage concrete features. But what about the others? I decided to get truly stuck into my research and set out on a mission to find some other survivors from the classic age of skatepark building.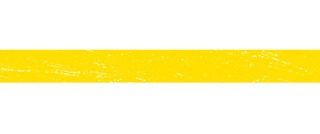 Although it looks much older, Calne bowl was built in 1996. I couldn't find out who was responsible for the 1970s throwback design, but it is common knowledge the bowl was built by volunteers. Calne's handy lads and dads rolled their sleeves up and constructed this strange little place to meet the local demand, but although I don't doubt they tried their very best, the quality of the concrete work isn't much to celebrate. Apparently it has seen many repairs over the years with varying success. Some Internet research revealed that the concrete is thought to be only just over an inch thick in places, so it's no wonder it has had some emergency work done in the last 18 years.
Sadly, this quirky little place is on its way out. I was keen to get down there before the bulldozers moved in, and funnily enough the day Phil Aller and I showed up, we found a local councillor and somebody from the skatepark company fresh from a meeting about the design for the new bowl, due to be built later this year.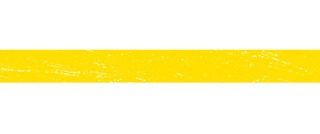 The Bumps – Hackney London. 
As part of the Kingsmead Estate – a 1937 social housing development notorious for extremely high crime, violent gang culture and dereliction in the 80s and 90s – this spot has never been shown much love over the years. And despite sometimes being referred to as 'Mini Stockwell', this place is still a bit of an unsung gem. The design style is obviously on par with the parks of the late 70s and early 80s, plus it has the signature skin-shredder surface of that era, but it was hard to track down exactly when this mellow beauty popped up. However, after finding some old Ordnance Survey maps in the library we discovered that the site was a paddling pool in the 1970s that then became derelict in the 80s. It turns out the skatepark was built in 1986 by the Greater London Council to meet the wishes of the Kingsmead Estate Tenants Association. 28 years on, the park we see today remains in its original form of bumps and berms, but I often see it used more as a playground for kids with toy cars and footballs than the swoopy cruising skatepark it was intended to be.
...the surviving skateparks from this era are truly invaluable. They have character that you simply won't get from a new polished concrete skatepark...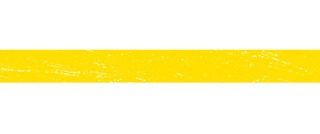 Heartsease Bowl AKA 'The Bathtub' – Norwich.
The Bathtub was built in the early 80s, and was symmetrical, with a deep section at each end. Some years later it was then cut in half and one half moved to the other end of the city, which is the bowl that still stands. At the original site in Eaton Park, somebody crashed a car into it and burnt it out, ruining the bowl so that half got removed. That was about fifty meters from the site of the current Norwich skatepark.
Over the years there have been some notable happenings at the bathtub. "The Juice" KOC legend has ridden it, along with Wakey and Scott Malyon, Tom Brace once did a handplant out of the deep end, and Matthew Sillis aka Stiffler jumped over it width ways.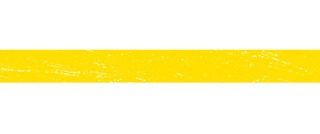 Crabble Bowl – Dover
It was built in the summer of 1978 after pressure from the army because we were using Old Park Barracks as a DIY skatepark. We also had a campaign from the Dover Skateboard Club, based in a building also owned by the army that was sadly burned down by little chav bastards. It had a timber floor and was a superb riding surface, we had one portable ramp with no curves, just two angled transitions. We wanted more and the floor in the building was getting damaged so the pressure was on Dover District Council. In typical DDC manner they found a great location – the disused tennis courts – then proceeded to build us a state of the art skatepark. (!)
The bottom bank was done first, basically a transition to paving slabs, but it wasn't high enough or wide enough so they added an extra layer of slabs and an extra bit to the right of it. They then surfaced the gravel tennis court with a bit of bitumen that pikeys would have been proud of. It was functional for skateboards for about a year till the surface turned back into gravel, but the BMXers continued to use it for many years.
The top curved bank was added later in the year and was a slightly better effort, with a real tarmac surface run-up, and smooth concrete, which used to be a lot higher than it is now. Over the years it has been cut down, bits have been added and subtracted, but it has always been used.
Dave Doherty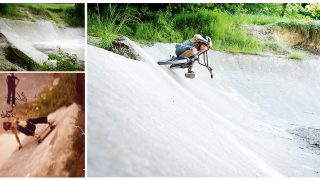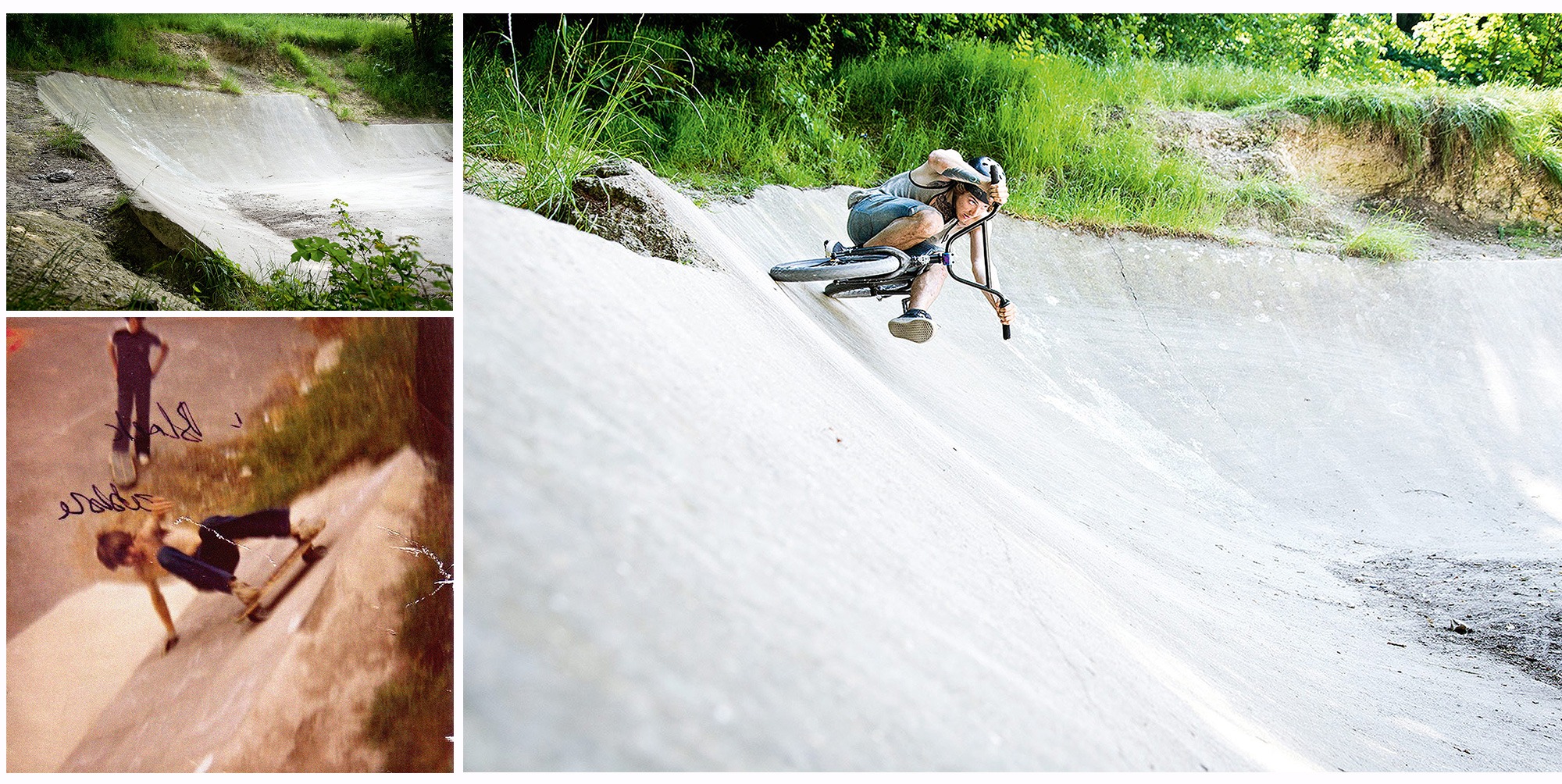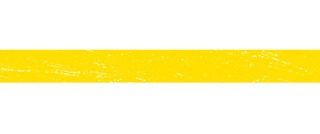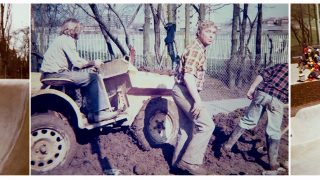 Bowes Lyon House was a Youth Centre set up to meet the growing new town of Stevenage. The skatepark was constructed in 1978, costing £17k. A like-for-like park of this nature would probably be somewhere in the region of £350k in 2014. Concrete walls and platforms were added a year later in order contain the soil and dust around the area.
When the park opened, it started with a massive boom and was very successful. In the early 1980s when we saw the emergence of BMX, the park became a local hotbed of raw local talent, however it never made the pro tour demos as they always favoured Rom and Southsea. The majority of riders would bike between Knebworth Park and Stevenage, always outrunning the park attendant at Knebworth who chased you for your entrance fee.
The scene at Bowes Lyon was never as well documented in national magazines, however it captured a geographical spread on most weekends of the east train line from St Neots to Kings Cross. In 1984 the local scene at Stevenage kept growing and we saw the emergence of Custom Riders in the neighbouring town of Hitchin. Mason, the owner, was a regular across the years and was at this point becoming high profile through his appearances on BMX Beat and The Kelloggs Freestyle Championship.
Towards the late 80s it became a spot that brought together core urban scenes – national breaking crew "Second to None" and all the top graffiti artists from across London would turn the park into a skate piece of art.
From '84 to the 90s BMX took a bit of a decline, however the scene there was still strong. We gained access to the upper hall inside the building and this enabled flatlanders to take to the scene.
In '89 we began to see the rebirth of skate. This brought some older skaters to Bowes who had incomes and skill sets to make a huge transformation. Collectively, 15 skaters pooled their money of £2.5k and for £3k they built the vert ramp. A 16ft wide, 10ft high ramp was constructed on rail sleepers borrowed from a local Network Rail yard. That vert ramp brought so many skaters to the park and we had our current resident Ollie Matthews who pushed 10ft airs and was part of the Swatch team, contesting heavily at the time with Bestwick and Tabron.
The big event took place early nineties, when Powell's Bones Brigade put the park on one of its 5 UK tour dates. A huge event – Steve Caballerro, Mike McGill and Tony Hawk. Following on from this we saw more US skate teams session the place.
In the late 90s the park went into its worse days. BMX and skate demised and the Youth Service decided to take the vert ramp down, as they did not want to maintain it any more. They also removed a sizeable chunk of the Freestyle area, which stopped a lot of dust blowing about, they also filled in the pool.
In 2003 we needed to bring the park to ROSPA compliance, so £57k was spent putting in new walls and resurfacing very pitted areas. Today, it still stands after nearly 40 years. Still used and still developing young people. It has seen many generations come and go. Bowes has been a park that has survived but has never shouted about its successes.
Graeme Endersby
Thanks to: Calne Town Council, Hackney Council, Dave Doherty, merlin Mason, Drug Store Skate Shop, Graeme & Mason at Custom Riders, Bowes Lyon Youth Centre, Saleem Siddiqui, Gerry Tissier and Daubeney Fields Forever, Bob Manchester, Ash Douglas, Angus Gough, Phil Aller, Danny Stanzl, Cam Hardy, Steve Geall.