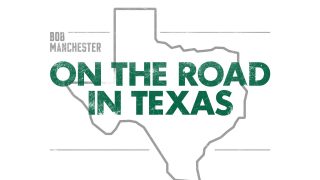 You all might know Bob famously for his ridiculous turndowns, clicked tables, and massive jumps that he once had in his back yard. "Go big or go home", are the famous 5 words you'll hear from him, whether he's on, or off his bike. Just before the end of last year, it was Bob's Birthday. Luckily for Bob, he just got hooked up on Hoffman bikes, which were nice enough to send him out to Austin, TX for him to celebrate it in style, the kind of thing that happens with a sponsor like Hoffman. And if you know Bob, I don't have to tell you, that Bob had a really good time! I mean, a really, really good time! Bob's got some big plans this year and when Bob says big, he probably means really big. Here's where he is at so far…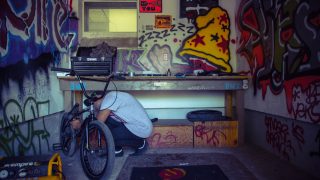 So Bob, Hoffman Bikes recently hooked you up? How do you feel now your riding for the legendary Mat Hoffman?
To be riding for Hoffman Bikes is an absolute treat. Pretty unbelievable to be honest, the best thing about it is Mat himself, he's the absolute man and I'm so stoked to be a part of the team. The first trip we went on as a team was Ride To Glory, and it's safe to say it was one of the best. All the guys on the tour bus were good dudes and I'm looking forward to the next time we're all together. After getting hooked up, they sent me the 'Bama' frame, and it didn't take me long to get used to it. It's a solid frame and feels amazing to ride.
So Hoffman sent you out to Austin, TX for your birthday! How was that trip?
Yeah, that also was one of the sickest trips. Just to be in Austin itself is good, but especially with all your mates, and on your birthday. For me, it was exactly how a trip should be. We had a budget for cheap motels and a car, so we just hit the road and travelled to different cities and spots in Texas, living out of our backpacks. We got to ride some of the most amazing stuff, from Jo Rich's T-1 ramp, Grave Yard trails and the best concrete parks around. But Texas is Texas and damn it was hot. Filming in that heat definitely took it out of us, but we battled through and managed to finally quench our thirst on a night out at Hooters for my Birthday meal, which ended very well! Haha…
What's your favourite thing about Austin then?
There are just so many spots there, and they are within a 15-20 pedal from each other. The locals and people traveling through are sound and the nightlife is wild! Shakespeare bar will tear you apart. It's a dream place to live.
You've had some wild times there, what is the craziest thing you've witnessed out there?
That would have to be when Joe Parry and me got a lift back from the British embassy with a guy with a teardrop tattooed on his face. . He ended up pulling a gun out on us because we weren't hitting on his bird. We opened up the doors and legged it. That was crazy.
The travel in riding is obviously a big pull for you, why do you love it so much?
You can just go to some crazy places, wherever you are. You always wind up meeting some amazing people, which end up in stories you'll never forget.
So Ride To Glory, Austin trip and then winter hit. With not much going on over the winter in the UK, how have you been keeping yourself occupied over the cold, wet, winter months?
Those trips were so good, then to come back to English Winter was defiantly a blow to the balls. Thank god for Corby Skatepark! All of the Villa Road crew who dig and ride down the Woodyard trails meet up on Tuesdays and Thursdays to carve up the wooden waves at the bowl in Corby. There are so many lines in that thing, it's always keeping you occupied, until the summer is back and we are roasting trails again.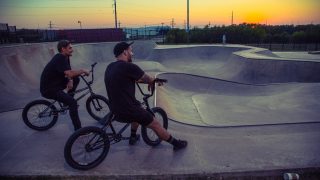 Your yard hasn't been running for a few years, are you planning on building that up again?
It's been two years now since I got my yard running. Mainly because I got a job at Corby building their jumps and maintaining them all summer. So to get paid to do something you love and do for fun was a no brainer. This year the Yard is making a come back! I've already started digging and organising for the Jam, which will be in August, so keep your eyes pealed for that.
I'm Sure there's lots of guys out there who wish they could turndown, table and flow like you. What advice could you give them?
Just go fast and give it some BEANS! I keep telling Matt Priest that Yoga should help his Look-backs but it doesn't seem to be working! Hahaha! 
What's the best thing for you outside of BMX at the moment?
Just moved into a 2 bedroom flat in Hitchin town with my mate. It's a good location to get in and out of plus, the town only has collages for hair, beauty and dance. Let's say tinder has been treating us well recently. Ha!
And finally, any shout outs?
Shout out to Hoffman Bikes, Stay Strong, Crucial BMX Shop, Chase a Lauren for putting us up in Austin, TX and everyone we met along the way!
Peace!