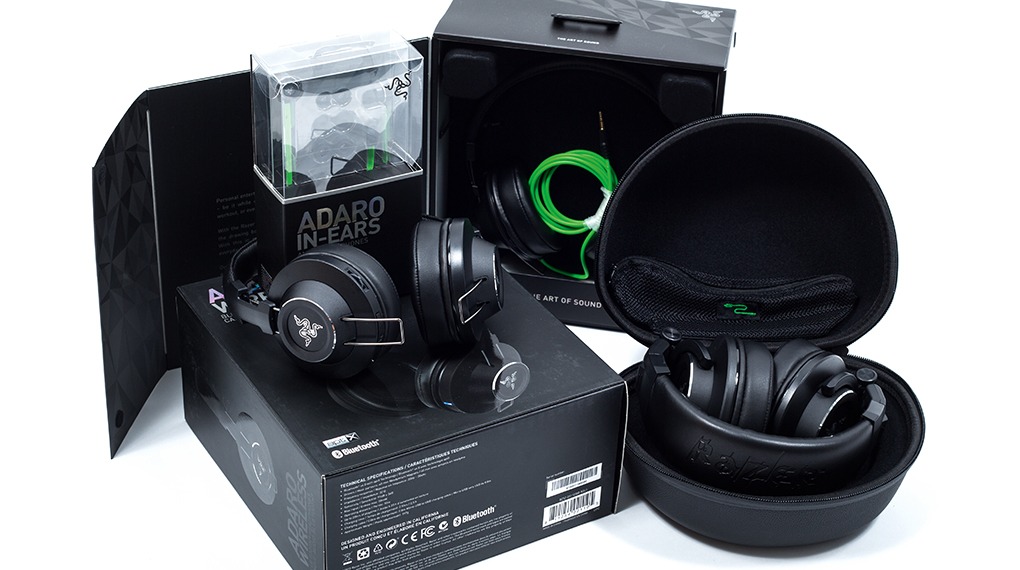 For the Win – 1 of 4 pairs of ADARO Headphones by RAZER. In Ear, Stereo, Wireless and DJ.
Music and BMX are pretty closely linked, from the edits we watch to the tunes we listen to that helps us get amped to ride. The new ADARO range by RAZER aims at covering all bases of listening to music. Whether you're on your bike with the in-ear version, wandering about the house listening to music with wireless ones, plugged into your laptop watching an edit with the Stereo ADARO'S or you like to spin your own tunes using the DJ headphones and accompanying hardware, there is one thing that is certain, the sound will be perfectly crisp with these beauties. In fact, I am sitting here using a pair of the Stereo versions now and blocking out the noise of the RideUK office. Good Luck!
What you can win – 1 of 4 pairs of ADARO headphones by RAZER. The ADARO range focuses on lifestyles and with this selection of headphones they should have it all covered. You could win one from the list below:
IN-EAR – Combining killer sound, a sleek, robust aluminium body and a convenient, compact carrying case, the Razer Adaro In-Ear is built for pure listening pleasure on the go.
STEREO – The Razer Adaro Stereo is meant for you to take wherever you go. The construction is sleek and compact, allowing for easy transportation, yet incredibly robust for endless hours of use.
WIRELESS – Packing high performance, custom-tuned 40mm neodymium magnet drivers, the Razer Adaro Wireless delivers crisp, natural sounding acoustics for an amazing audio experience. These powerful drivers are housed in the Razer Adaro Wireless' custom developed, fully adjustable architecture, allowing for an extremely comfortable and lightweight design.
DJ – Complete with DJ-ready accessories, a sturdy construction and powerful sound, the Razer Adaro DJ headphones are ready to drop the beat anytime, anywhere.
For your chance to win the above prize, all you have to do answer the following question: